In a quickly growing outdoor/off-grid living community we often hear customers ask us, what sets you apart from the rest of the other Traditional Fabric Yurt/Geodesic Dome/Tiny Home Companies?
ONE TEAM, ONE VISION, ONE FAMILY
At Freedom-Yurt Cabins we all know what is around the corner for our company; limitless success. We work hard to foster a family-first, team-minded culture that inspires our workers to believe in the vision of our company as much as we do!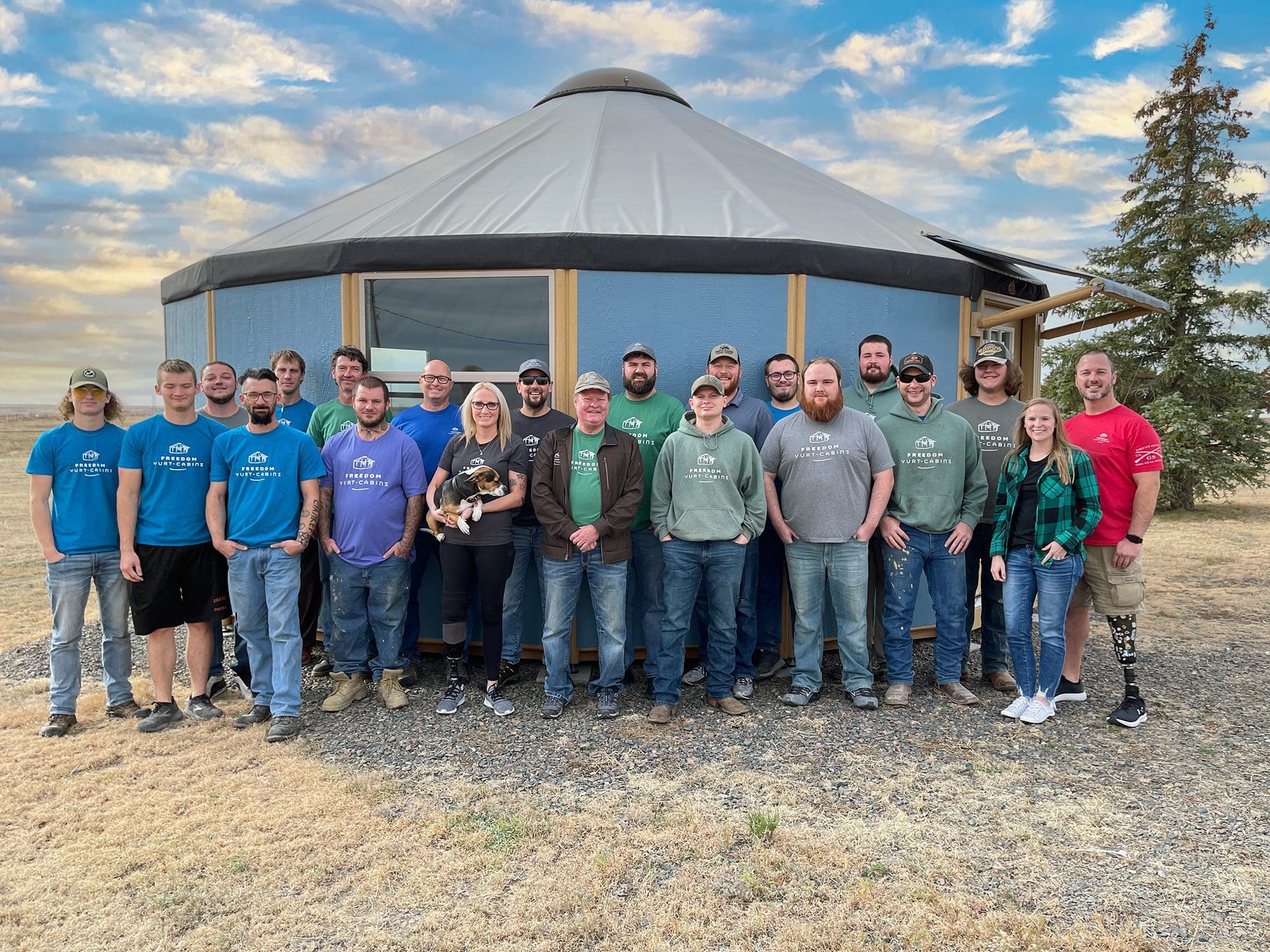 WHAT MAKES US THE RIGHT COMPANY TO TRUST WITH YOUR FUTURE?
Call us old-fashioned but true customer service and a client-first mindset is everything
Whether you need help navigating the initial zoning and permitting process, the purchase process, recommendations on site prep, etc., we have your back. We readily have customer service team members/sales team members that will field calls from the time you first contact us, through the time you are setting up your Yurt-Cabin. We truly believe in providing the best customer experience we can for our clients.
As the world changes, we make sure we stay the same
Our company had our Yurt-Cabins engineered to what we consider perfection. No matter how much the world changes we will not downgrade our material to cut cost savings. We believe we sell a truly Premier product and sacrificing any of that for the sake of cost savings is something we will not consider!
Our incorporation of LEAN methodology and continuous improvement practices allow us to keep our cost under control by utilizing industry best practices.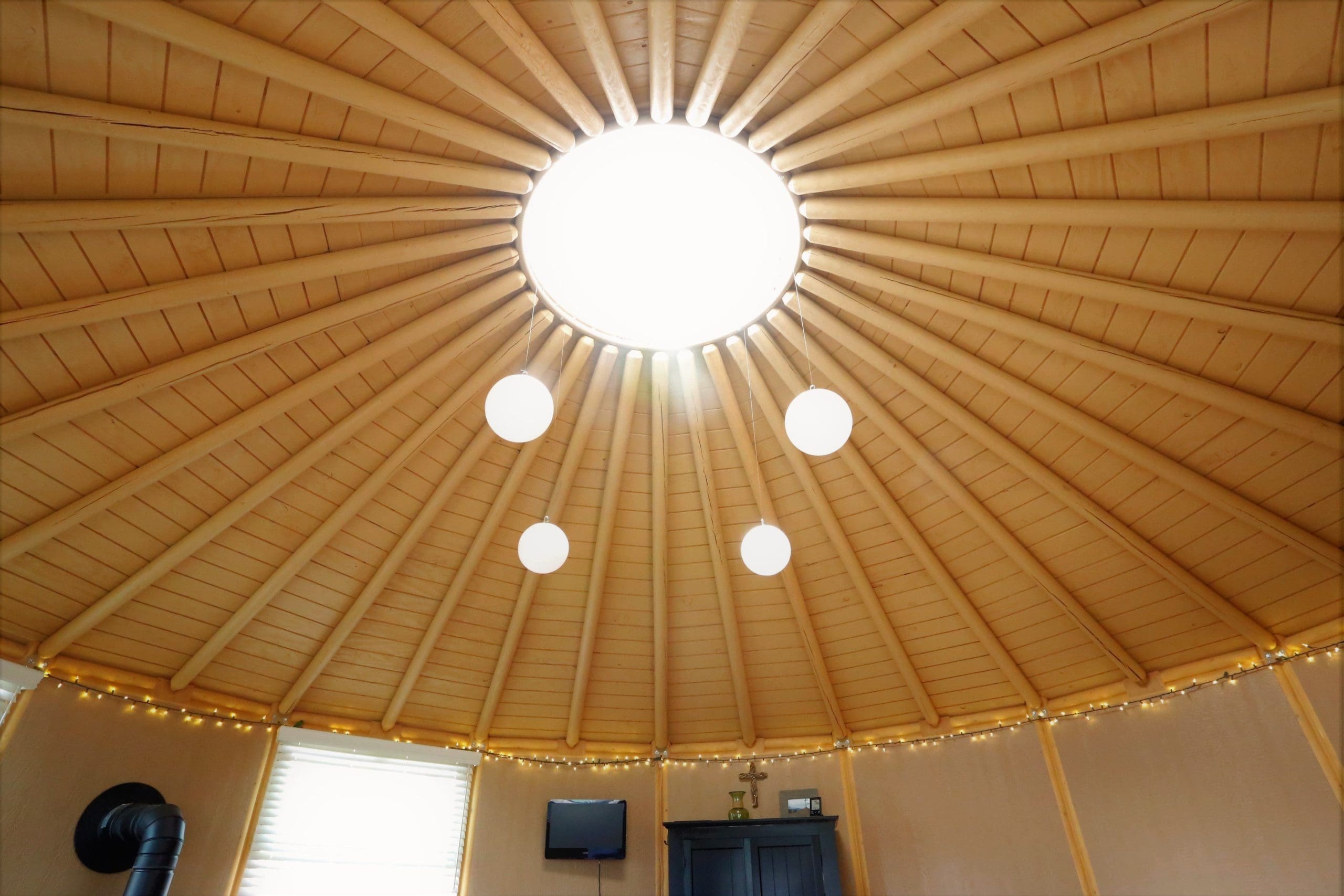 Know you are safe and protected in a freedom yurt-cabin!
We are often asked how we are different from other Yurt companies. We believe that our product offers a unique living situation for those that want the safety and comfort of a home with the energy and feel of a Yurt. We are the only solid-walled Yurt-Cabin in the world and live proudly by that title. Our Yurt-Cabins are four-season structures and can be occupied all year-round.