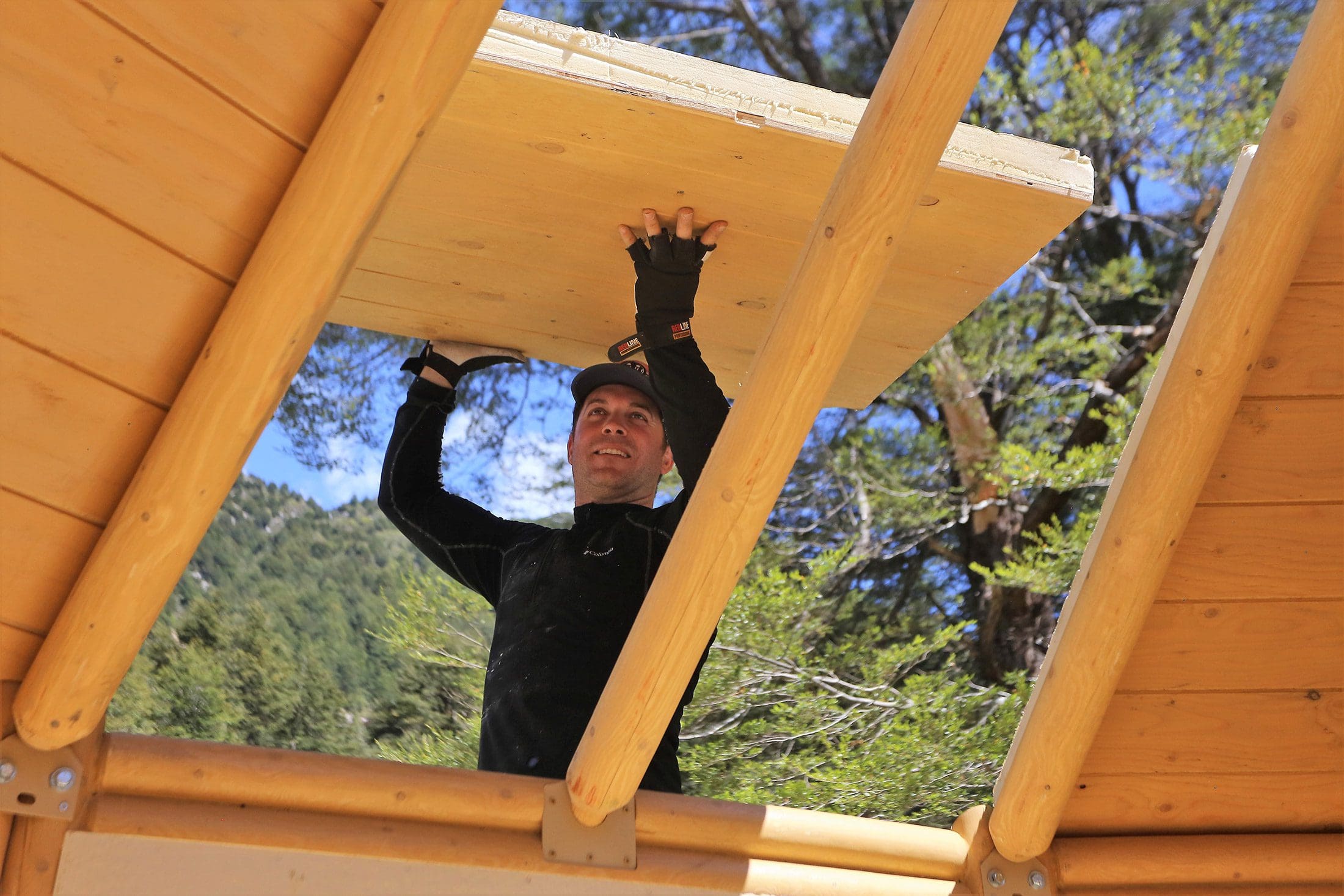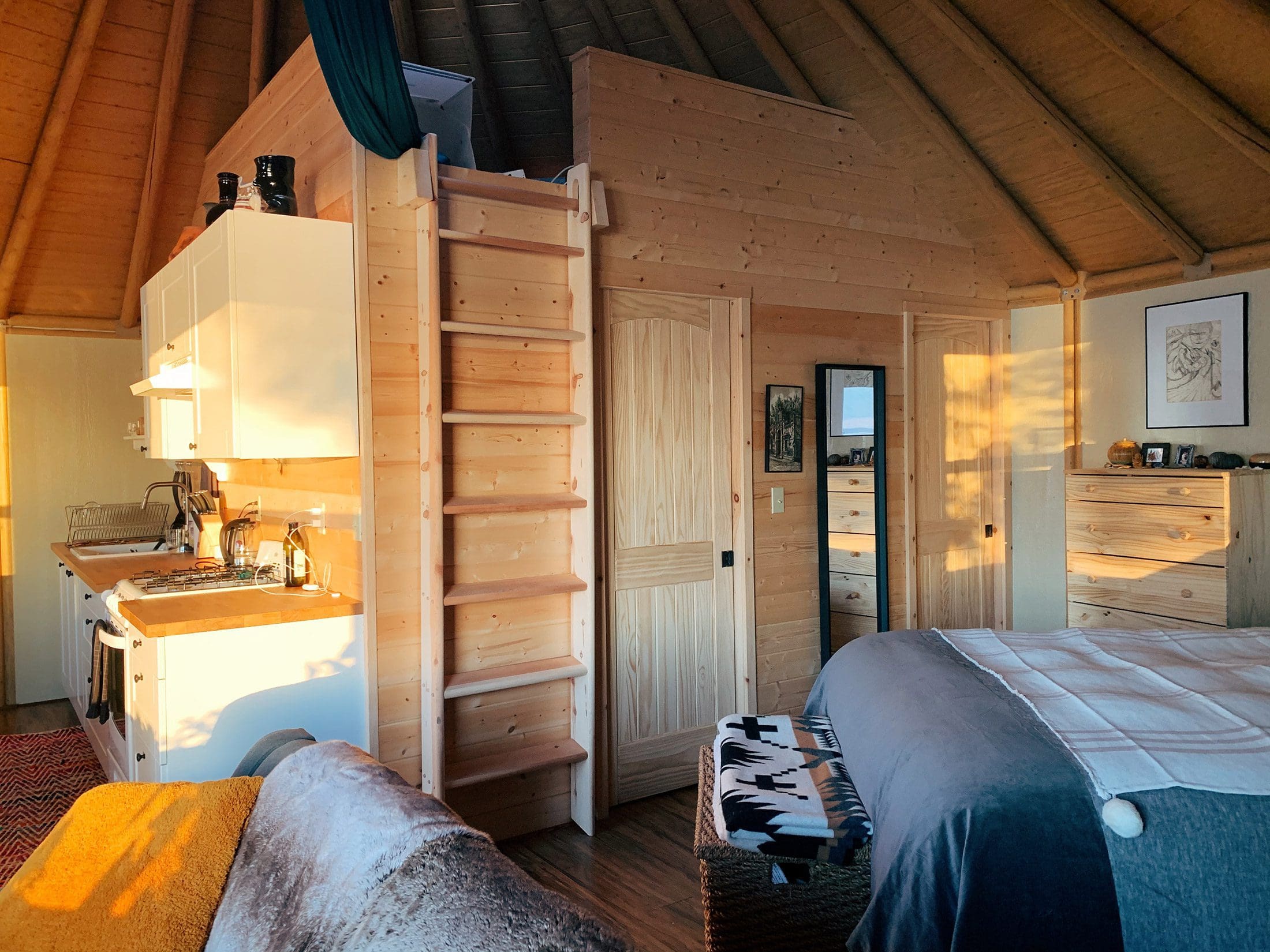 Permitting a Yurt-Cabin
For a reasonable fee, you can receive a set of site-specific, wet-stamped plans from our engineer who is licensed in 26 states. These states are: AL, CA, CO, DC, FL, GA, HI (restrictions apply), IL, IN, KS, MA, MD, MI, MN, MO, MT, NC, NJ, NY, OR, SC, TX, UT, VA, WA, WV. These stamped plans help provide legitimacy and legality when obtaining a building permit from your local government agency. However, having these stamped plans does not guarantee your planning committee's approval.
Is your state not listed? Contact us, as our engineer is actively pursuing licensing in other states. Our engineer can also work with an engineer who is registered in your state.
We asked our engineer to share his thoughts regarding the Yurt Cabin's construction and code compliance compared to fabric yurts. Read his thoughts here.
Click here to read an informative document about Yurt Cabins and building codes in general.
Yurt-Cabin Maintenance Tips
The Yurt Cabin is built to last many decades if properly cared for. In general, its durable and high quality materials require less maintenance than a traditional fabric yurt. Follow the tips and recommendations below to keep your Yurt Cabin looking good for many years to come.
Durolast® Vinyl Topcover- The vinyl should be cleaned twice a year, or as needed, with a mild soap and warm water. Recommendations for cleaning would include hand scrubbing with a soft bristle brush using a ladder around the lower perimeter areas and using the dome opening for access to the top areas. Be sure to protect the top cover before sliding the dome down to remove it. In areas where tree sap and leaves are a problem, it may be necessary to clean the top every few months. If mildew is ever found growing on the roof, it should be removed with soap and water. In the event the roof ever becomes torn, it can be repaired with a vinyl patch kit available from Freedom Yurt Cabins.
Wood Walls- The factory-applied Behr® Marquee™ paint on the LP® SmartSide™ wall panels should last between 25 and 30 years depending on your environmental conditions. If the paint begins to look dull or dingy, simply wash with a mild soap, scrub brush, and warm water to renew the paint's good looks. When the exterior walls need a second coat of paint, follow the best practices for painting a house. Prep the walls by washing, sanding, and stripping any old paint. When painting, choose low humidity weather, with temperatures between 50° and 90°, and stay in the shade as much as possible. Don't paint if rain is likely within 8 hours. Start at the top and work down, keeping a wet edge to avoid leaving lap marks.
Log Framing- Once your existing Weatherall® UV Guard II stain starts to look dull, lightly sand the surface and apply another coat of Weatherall® UV Guard Advance Clear Wood Finish or UV Guard II Wood Finish if more stain is required. Expect to maintain your existing finish every 2 to 4 years on the southern exposure and every 3 to 5 years on the other sides of your structure. Brush the stain into the pores and cracks of the wood. Do not apply UV Guard stain in wet weather, freezing temperatures, or when freezing temperatures are expected within 24 hours.
Top Dome- Do not use window cleaning sprays or anything that contains alcohol. Wash acrylic dome with a mild soap (such as hand dishwashing liquid) and lukewarm water. Rinse with clean water. Use a soft cloth, not paper towels or other paper products which tend to scratch the surface finish. To remove greasy substances, use high quality hexane or kerosene. Immediately wash away oily film residues with a mild soap and water solution.
For more maintenance and care tips, refer to each product manufacturer's website or give us a call at (719) 362-3333.
Sales & Tax Information
Freedom Yurt Cabins is required to collect sales tax on purchases in all states.
DISCLOSURE: A recent U.S. Supreme Court decision changed the law about when states and local jurisdictions may impose tax on sales by out-of-state vendors. Some jurisdictions are now considering whether and how to impose taxes on sales by out-of-state vendors. Because Freedom Yurt Cabins cannot know in advance what, if anything, your jurisdiction will do in this regard, we may not be collecting tax on the transaction at the time of sale. However, we reserve the right to add sales tax, retroactively if necessary, if required by your state.