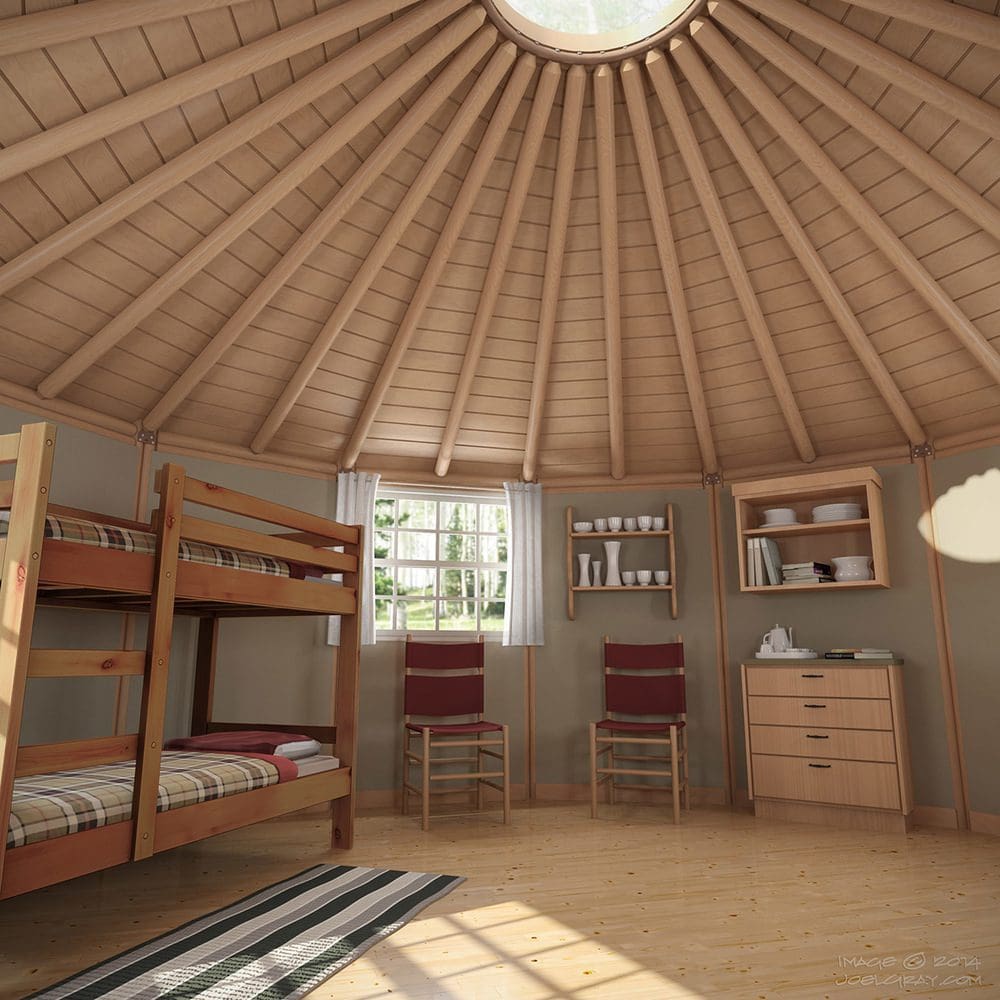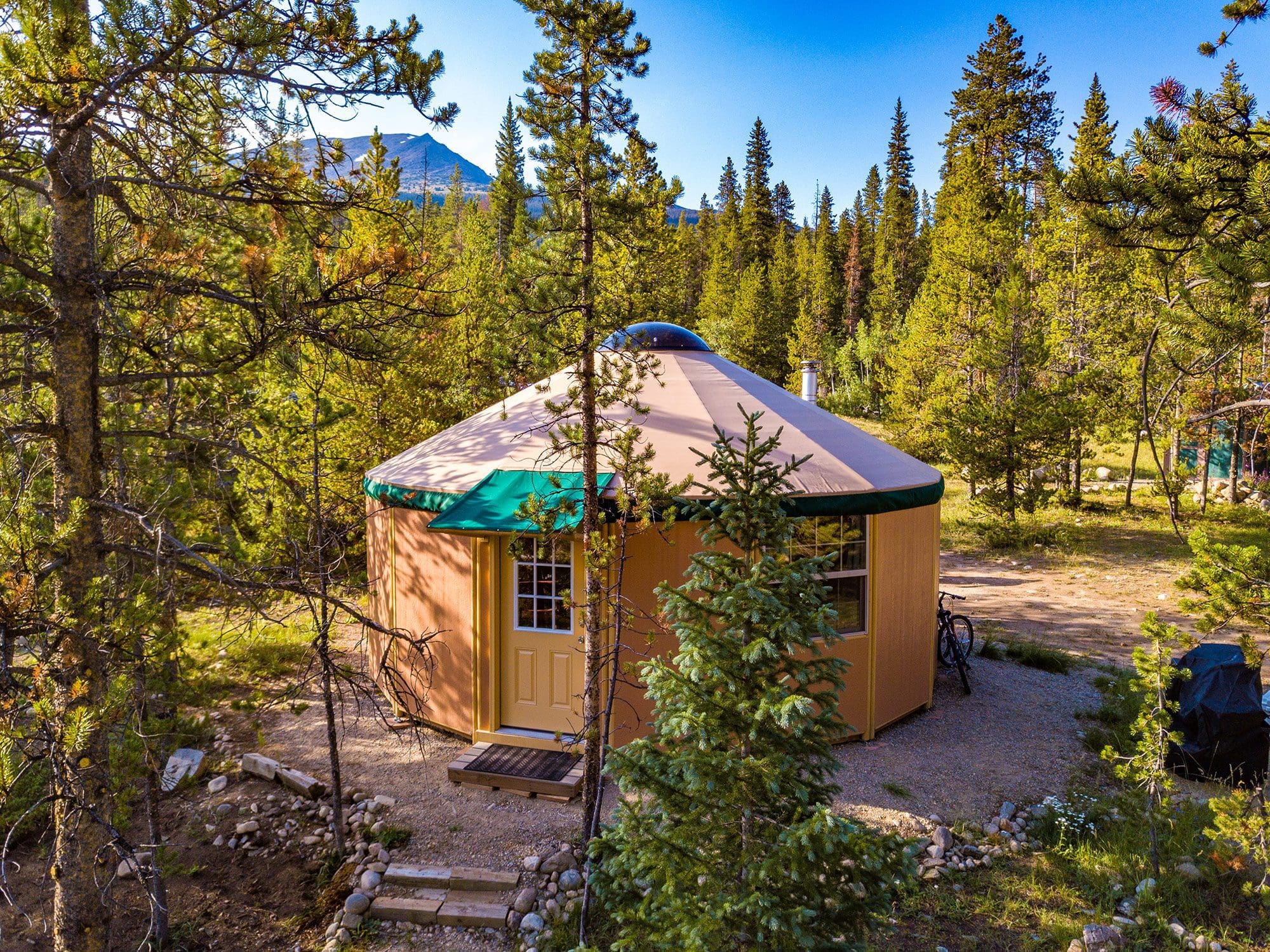 Why should I go with a Solid-walled Yurt?
Safety, Stability, and livability
We are often asked how we are different from other Yurt companies. Our product offers a unique-living situation for those that want the safety and comfort of a home with the energy and feel of a Yurt. Freedom Yurt-Cabins is the only solid-walled Yurt-Cabin in the world and live proudly by that title. There are many differences between wood and fabric yurts that you should be aware of. Here are some of the most important differences.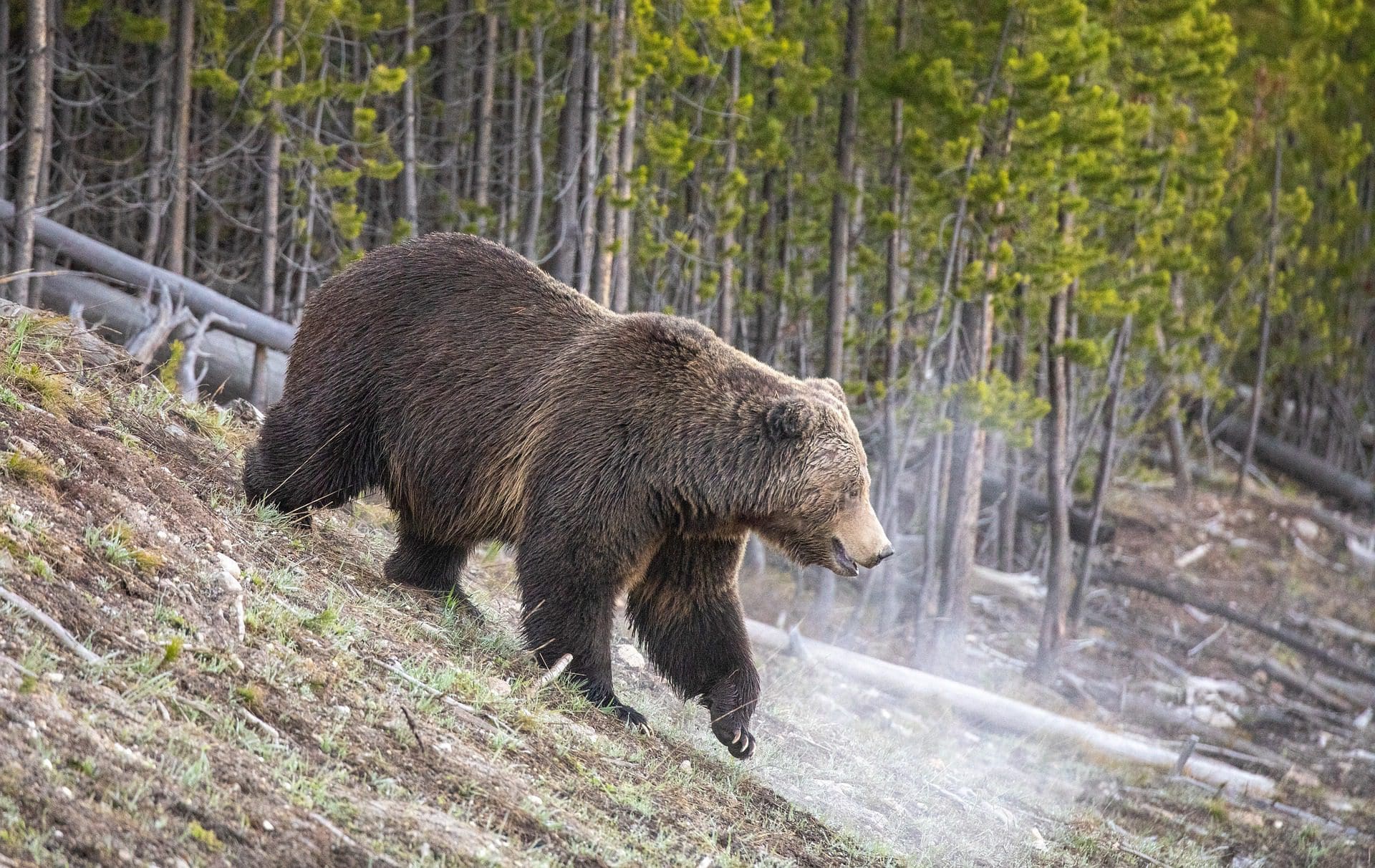 What is the advantage of a solid-walled Yurt-Cabin?
Although nothing can be stated as a guarantee, we feel as if your safety is in excellent hands with Freedom-Yurt Cabins. Whether it be elements, wildlife, humans, etc., it is going to be incredibly hard to access a Yurt that is built like a cabin. Our customers are able to install door and/or window locks/security systems/multiple access points to give themselves peace of mind inside their Yurt-Cabin. Not only are you able to sleep knowing you are protected, when you leave your wood yurt cabin, you also know that if secured properly, the chances of intrusion into your safe space is extremely minimized.
Have your Yurt-Cabins experienced animal attacks?
Although it may be rare, nature plays by its own rules at times. We know this for a fact as one of our cabins has been attacked by a bear. The owner was able to stay safe and protected. The bear was able to rip a screen off of the window before realizing the effort was not worth it. We would be foolish to say that our cabin is capable of stopping the worlds biggest or angriest bear. We can confidently say that we are able to provide the opportunity for an individual to react accordingly and stay safe. Whether it be bears, mountain lions, snakes or even birds, go to sleep knowing that they aren't going to have easy access to you and your family.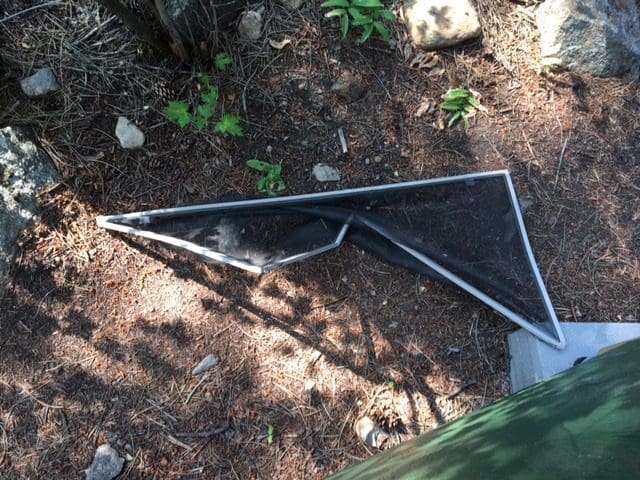 How does your Yurt-Cabin handle extreme conditions?
Our Yurt has been engineered to perfectly blend together the look/feel of a wooden yurt with the structural integrity of a Cabin/Home. As our business evolves, so do we. We are always looking for a way to do things bigger and better. Whether it be getting our specs redone to meet the code of hurricane-littered areas or ensuring that our Yurt-Cabin is going to be able to weather the Northern territories, we are confident that our product is structurally sound.
Does your Yurt-Cabin require a foundation?
Our Yurt-Cabins were designed with an integrated-platform system that anchors into the earth. With something as simple as paver blocks, you are able to utilize our riser system to level and anchor your Freedom Yurt-Cabin. This not only is an extremely accommodating feature for our customer base but also saves the customer an incredible amount of money. What is an upgrade for our competitors is a standard feature with our product.
Does your Yurt-Cabin offer wind and snow load capabiliities?
Freedom Yurt-Cabins come standard with a 9.7 R Value that can be upgraded to 15.4. Our wind rating sits at 115 mph. Our roofs (per cabin) have individual snow load ratings that can also be upgraded with an increase in rafter size from 3.5″ to 4″. Our roof panels come standard with an R Value of 13.7. This includes a Durolast roof cover with a 15-year warranty.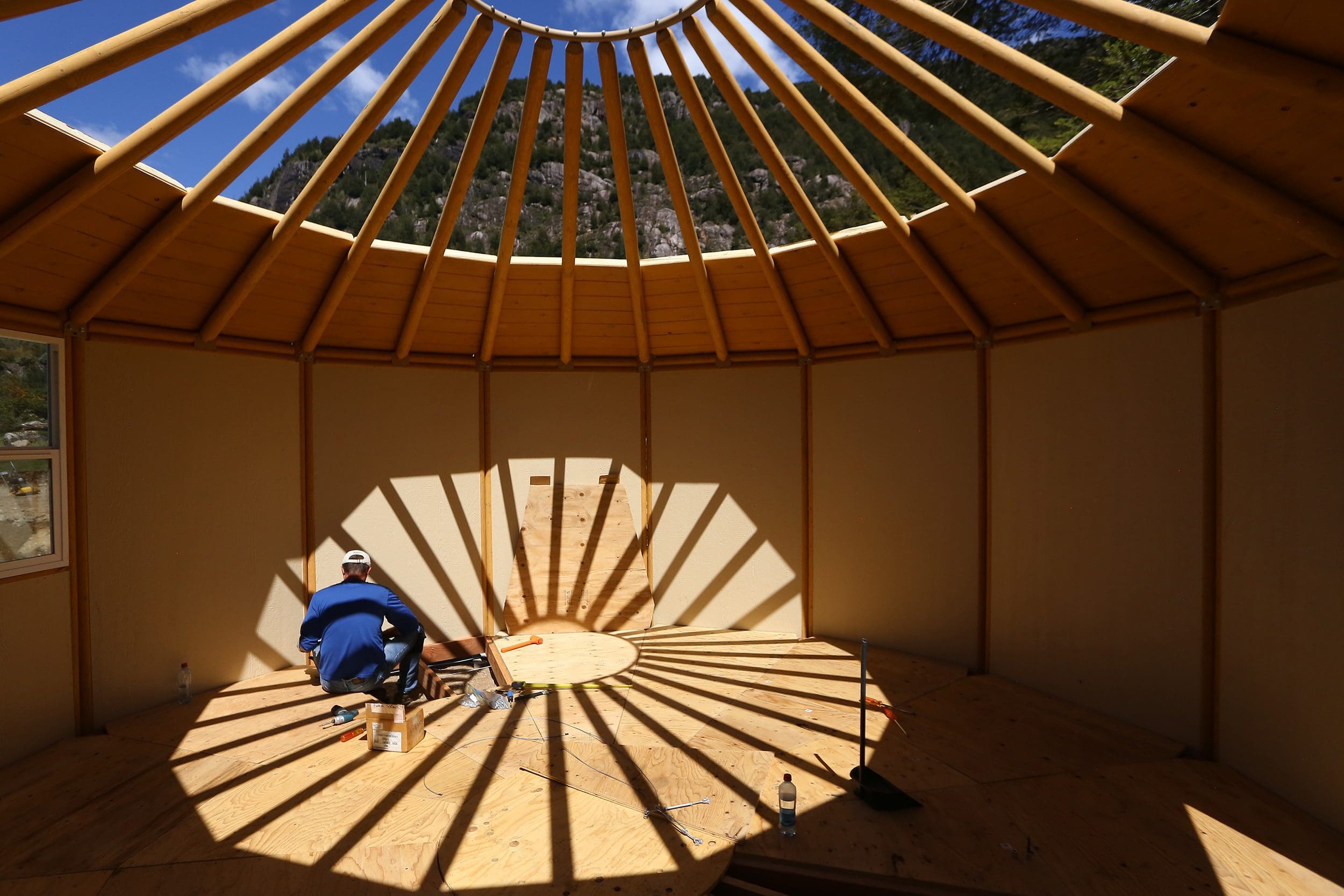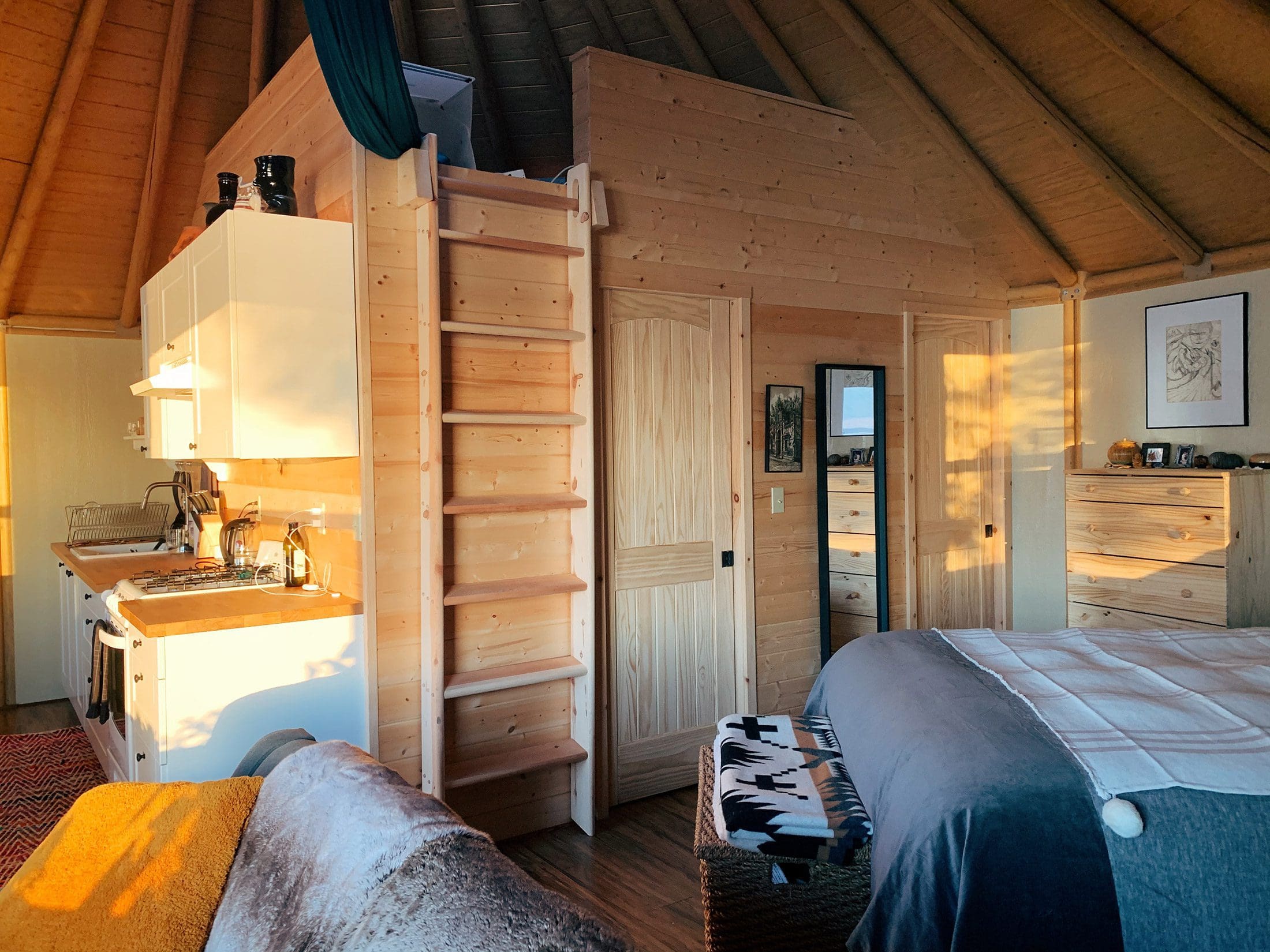 Is your Yurt-Cabin a four-season structure?
We are beyond happy to say that whether it be the sub-tropics of Chile or the rigid cold of the Northern Territories, our customers have found a permanent residence in our Yurt-Cabins. With upgrades for insulation and wind/snow load, customers are able to customize their Freedom Yurt-Cabin to mirror the need for their location.
Is your Yurt-Cabin considered a permanent or temporary structure?
We understand that zoning can be a nightmare. We have great news, we can be considered either/or. Our four-season capabilities make our Freedom Yurt-Cabins a permanent structure but our product can also be disassembled and relocated. This classifies it as a temporary structure if needed.
How cool/warm do they stay?
We offer upgrades to insulate not only the walls but the floor as well. These upgrades combined with the standard insulated roof allow a customer to control the climate within their cabin fairly easily. Depending on how drastically you vary from the hot to cold slider, we are here to help offer suggestions on how to keep your Freedom Yurt-Cabin feeling like home. Too hot? Our customers have utilized wall-air-conditioning units to keep their cabin nice and cool. Too cold? We offer a wood-burning stove that will leave you feeling warm and toasty when you walk through your door. No matter where you are located, we are able to help offer consult on what you can do to make your cabin as comfortable as a typical day-to-day permanent residence or business.
When comparing wood versus fabric yurts, the choice is clear. With one of our yurt cabins, you'll be able to rest comfortably, wherever your structure calls home. Give us a call today to learn more about everything we have to offer and place an order!